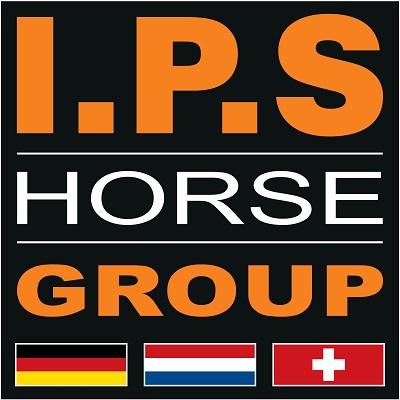 I.P.S Horse Group owner Erwin Samuels started HES-Tec Innovative Equine Products together with Frank van Helvert in 2017. This company has now successfully launched a number of products within the equestrian sport such as:
HES-Tec Innovative Equine Products launches together with Keldevelopment BV with a well thought-out and PATENTED auxiliary clip: Quick Knot ®.
This clip has many advantages for people and horses:
Time saving: the knotting has never been so fast and easy
Suitable for young and old, both experienced and inexperienced people
Professional result
Suitable for all disciplines of the equestrian sport
Benefit on staff costs for commercial stables
Quick Knot was WINNER of the Horses Product of the Year AWARD in 2017!!
Our product was praised for its high innovative character, its simplicity and purpose. This was therefore picked up in large numbers, given the sales in 26 countries worldwide. It is available through the better equestrian stores.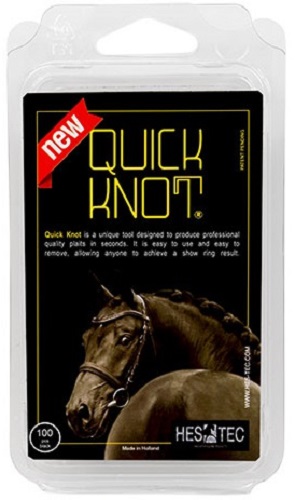 The Quick Knot Probox ® is a complete must-have box for every professional stable or organization. Ideal to speed up the time-consuming task of plaiting/braiding and knotting.
Whether it concerns competitions, inspections, presentations or auctions; with the well-stocked Probox ® you have everything at hand.
The Probox contains 1,000 Quick Knot ® mane clips in the colors black, brown and white (in M and XL version), a mane comb and rubber bands in matching colors.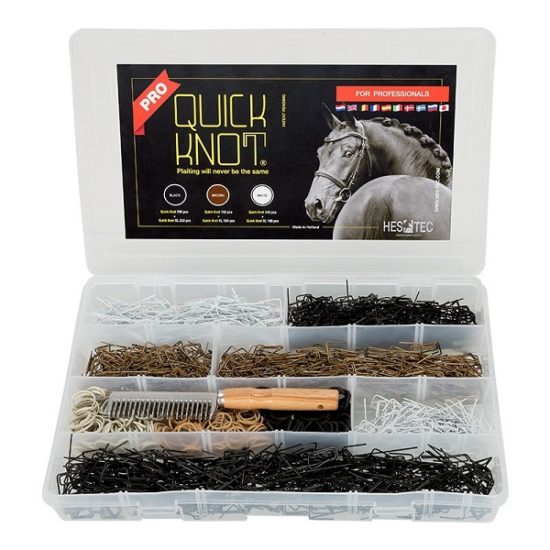 At the end of 2018, HES-Tec Innovative Equine Products launched a new product that makes lunging a lot easier, namely the Quick Lunge. This advanced and user-friendly lunging system is suitable for professional training from unskilled as well as trained horses / ponies.
Easy and quick adjustment of the neck and head position: by attaching the attachment cords to the girth/ on the lunge roller at any desired height.
Easy adjustment of the correct neck length/tightness: just move the metal adjustment piece and fasten it to the cord for the desired length / tension.
Available in
• Two sizes: horse & pony;
• Two variants: cord and elastic cord.